Classes & Workshops
Gate House Fiber Arts Studio Private Lessons and Workshops Fall / Winter 2017-2018
2400 Faussett RD Howell MI 48855 - 810-923-1136
Tucked away at the back of our farm amid trees, birds and pastures you will find Gate House Fiber Arts Studio. We offer calm serenity for a true get away where you can focus on a new skill or explore an old one in more depth. Lessons/ Workshops can be arranged on your schedule to allow you the time to immerse yourself in your study. Need a break, take a walk out on 10 acres of paths thru the woods, and just breathe in nature. Our studio is stocked with all your fiber and weaving needs. Look at the variety of available classes and chose your direction. Having trouble with your spinning or weaving or need direction for a specific project give us a call..
Please keep an eye on the blog for last minute updates and new products.All private lessons are $25 per hour, plus materials and Saturday workshops are $85 plus materials. We have several lesson packages available, be sure to ask. Individual classes are available week days Monday through Friday and some Saturdays. All major workshops are scheduled for weekends throughout the year. Call or contact us with your questions through the website contact button. Please be sure to leave your email address so we can put you on the newsletter list.
We will participate in Spinzilla 2017 under the name of Gate House Fiber Arts Spinners.
WEAVING CLASSES - February through April 2018
Beginning Weaving: Friday 6-9,Saturday & Sunday 9:30-5 Open to Beginners or those with some rigid heddle experience.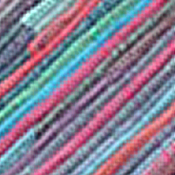 Chose February 23-25th or March 23-25th. Use of our looms our looms included with your tuition. You will learn to warp and weave a project that you will complete and take with you during this weekend workshop. Looms are available for a discount if you are signed up for the class. $ 225 plus materials.
Tapestry Weaving: 4 week class March 7th-28th 10-12 am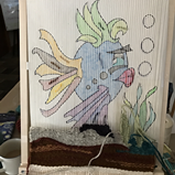 $85 plus materials.
Warp a frame loom, learn basic tapestry weaving techniques.. Beginners and intermediate students will design their project and use. Students should finish a project and learn basic finishing techniques. Various looms can be used including rigid heddle or frame loom. All are available here. $ 125 plus materials
Inkle Loom Weaving: Saturday TBA
Let us know you are interested when we get a class we will notify you of the time. Looms available for use or bring your own. Make narrow belts, ribbons and straps etc, too many applications to list. A small portable loom with 100's of pattern possibilities. The Focus will be "How to Use Read and apply Pattern drafts. We have extra Inkle looms for you to use in the class. $85 plus materials includes loom use.
Triangle Loom Weaving: Exploration
Explore the possibilities when weaving on a continuous stand loom. The class is structured for beginner-advanced. Clothing and accessory design possible as you literally put the pieces together. Looms available for use in this
SPINNING CLASSES
Beginning Spinning: Sat. February 17th & March 17th 10-4
Learn the basics of spinning yarn on a drop spindle, and then on the wheel. This 6 hour class will teach you the basics of making yarn. $85 plus mater